Have you always wanted to play the piano? Start now!
Playing the piano is something for everyone, you don't need to have an uncommon talent to learn how to play the piano and start enjoying music. All it takes is a little perseverance and patience, and you too can discover how exciting and fun playing the piano can be.
On this site you will find many free lessons and complete video courses to learn how to play the piano or learn about music in general: you can learn how to read music, how chords and harmony work, what jazz improvisation is.
But before we go any further, let me introduce myself…
About me
Hi, my name is Leo Ravera, and I'm a lucky man. My greatest passion, music, has become my profession and my life. Playing and teaching are two different ways to share the love of music and the joy of playing the piano.
Maybe you want to start playing the piano, maybe it's an idea you've always had but you think it's too complicated or impossible. I assure you that this is not the case at all, I have many students and friends who have decided to start playing the piano as adults and have discovered that playing the piano is exciting and fun.
You want to learn on your own?
You want to learn on your own?
Check out my video courses to learn how to play the piano and study music whenever you want, at home. You start by playing simple piano exercises, then play more difficult pieces. With the more advanced courses, you begin to study jazz piano.
If you play an instrument other than piano, you may be interested in courses on reading sheet music, improving your musical ear, learning (and finally understanding!) functional harmony and how to improvise on a jazz standard. Click below and find out about all my video courses.
Do you prefer to take private lessons?
If you need help I can be your music teacher and follow you step by step.
Having a teacher will save you a lot of time, I will give you the right exercises for you and you will start improving right away.
If you have never taken online lessons, you will be surprised how easy it is to communicate. All you need is a computer or a tablet, I'll explain how to do it. We can have classes on the days and times that are most convenient for you, and I will provide you with all the study materials. Click below and find out more.
Our music courses
Courses to learn to play the piano
Music courses for all instruments
Student reviews and videos
Read what dozens of students who have tried my video courses say. If you have any doubts about the right course for you, write to me before you buy. I will advise you on the most suitable course for your level and you won't spend money unnecessarily.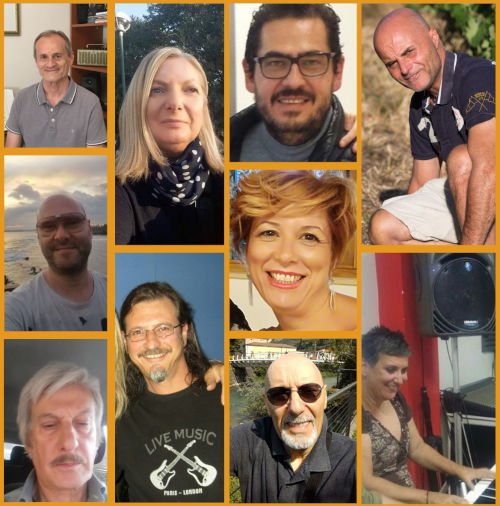 The most clicked free lessons
Piano
In this category you will find all the lessons dedicated to the piano: study tips, book and method reviews, tutorials to play individual pieces or to learn specific piano techniques. Here are the latest lessons:
Leggi in Italiano Of all European classical composers, the one who enjoys the greatest popularity among jazz musicians…
Leggi in Italiano On Piano Playing is a book by Hungarian pianist Gyorgy Sandor, published in 1981. Born…
Leggi in Italiano Hanon yes or no? Is it useful to study the 60 exercises of Hanon, The…
Music Lessons
In this category you will find music lessons for all instruments: how scales, chords, harmonic progressions work. Everything you need to play modern music. Here are the latest lessons published:
Leggi in Italiano In his Treatise on the Hexagram, the Chinese musician Wu Dao-Gong proposes the adoption of…
Leggi in Italiano What is the blues? The answer to this question is not as simple as it…
Leggi in Italiano Songs in general, and jazz standards in particular, tend to repeat patterns and repetitive harmonic…
Monday Notes
In Monday Notes category you will find the musical analysis of many jazz, rock and pop pieces to better understand how music works. Each song is accompanied by the sheet music in .pdf format.
Leggi in Italiano [Monday Notes No. 171] Blue In Green is a track from Miles Davis' famous album…
Leggi in Italiano [Monday Notes n.170] In the Wee Small Hours is a 1955 Frank Sinatra album, with…
Leggi in Italiano [Monday Notes n.169] Chopin's Waltz in A minor, Opus B.150, is one of the easiest…