A course for fourth-year piano students
Bach's two-voice inventions are wonderful pieces. Despite being the work of one of the most brilliant composers in history, these pieces are not too difficult. In fact, they are accessible even to students of average experience.
Studying Bach's two-voice inventions is fun and exciting, and improves the weak point of almost all pianists: hand independence.
Why Bach's inventions are also essential for playing jazz
Studying Bach's two-voice inventions is also very useful for those who want to play jazz music. In fact, these pieces consist of two independent melodic lines, each hand playing a completely independent part.
By studying these pieces, you get used to following two independent melodic lines, a fundamental exercise for tackling more advanced piano repertoire, and also for playing modern or jazz music.
By playing two-voice inventions, you will learn to sing with both hands, just like a jazz pianist does when he improvises with his right hand and plays the walking bass with his left.
This work is an ideal method for fourth-year study, in fact Bach's compositions have many important qualities:
They are varied. The fifteen pieces are all in different keys, and are also very variable in rhythm and style.
They are short. All pieces are two pages long, no more. That's why you can study a new one every week, without getting bored on very long, repetitive pieces.
They are exciting. Bach manages to express all his genius and greatness even in this work, which is certainly not among his most difficult. Playing his music is an immense pleasure, which amply repays the time needed to study them.
How the video course 'Bach, Inventions in Two Voices' works
To get you used to considering each hand as an independent instrument, start studying the exercises with each hand separately, playing along with my video tutorials.
You will then put the two hands together, following the metronome tracks I have prepared especially for the course. The speed will increase little by little.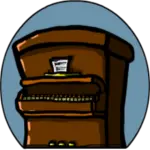 Bach, Two Voices Inventions
An essential study for those who love Bach, but also very useful for those who want to play jazz music.
€ 119,90
Perfect for the fourth year of piano
You use both hands as two independent instruments
Unlimited access to 30 video tutorials for over four hours
For each exercise you will get:
The score with notations: the main themes, embellishments, fingerings and the most difficult passages
The video with the explanation of the exercise, where I show you the hand movements and show you the way to overcome the new difficulties
Four video tutorials to practise with, using one hand at a time and at various speeds
A section dedicated to your questions
You can also always write to me on WhatsApp and send me your videos.
How the course 'Bach, Inventions in Two Voices' is organised
To help you overcome the difficulties of the two-voice Inventions, and thus improve hand independence, I have divided the fifteen pieces into three groups, according to difficulty. You will thus be able to study starting with the first piece and then follow a simplified order, improving little by little.
Low difficulty
Invention no.1, C major key
Invention no.8, F major key
Invention no.4, D major key
Invention no.3, D minor key
Medium difficulty
Invention no.13, A minor key
Invention no.7, E major key
Invention no.15, B minor key
Invention no.9, F minor key
Invention no.10, G major key
Invenzione n.11, G minor key
High difficulty
Invention no.5, E flat major key
Invention no.2, C minor key
Invention no.6, E major key
Invention no.12, A major key
Invention no.14, B flay major key
About me
Hi, my name is Leo Ravera and I think that at every stage of study it is important to use the right method, so that you don't waste time and you continue to improve.
For many years, I have dedicated myself to modern music, mainly jazz. But I have never abandoned Bach's two-voice inventions, I have always continued to study them. I find them a formidable exercise in hand independence, and at the same time they are short and easy to read. So you don't need hours and hours of study, as is the case with other Bach music that is equally beautiful, but also much more difficult.
Although Bach lived in the 1700s, long before jazz music was born, these pieces are perfect for practising the independence of the hands that a jazz pianist needs. In fact, by playing the two-voice inventions you will learn to sing with both hands at the same time.
For example, the jazz pianist often plays a walking bass with the left hand, while the right hand plays the theme or the improvisation.
If you have already purchased any of my other courses, you know that I follow my students one by one, even from a distance. This will be crucial for the study of Bach's inventions. I hope we can do a good job and that this study will be as exciting for you as it was for me.
If you want more information write to me and I will be happy to answer your questions.
I am waiting to hear from you!
But that's not all! Send me your videos and I will always reply to you, to correct your mistakes and help you study
For me it is essential to follow my students one by one. Here is what people who have already purchased other video courses of mine say: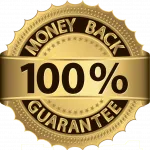 Money back guarantee
I am sure you will enjoy the video course, so I am offering you the chance to try it for a week. If you don't like the lessons you can ask for a full refund.