An exciting and useful course for 2nd-3rd years of study
Burgmuller's Opus 100 is a collection of 25 pieces that are very fun to play. Each piece is a miniature picture, intended to set a situation to music, a bit like the music played by the pianist during the projection of a silent film.
Burgmuller's exercises are excellent to develop expressiveness, approach rhythms of various types and get used to interpreting songs of a very varied character.
What makes Burgmuller's Op. 100 so worthwhile?
Burgmuller's Opus 100 is a work that has innumerable merits; from an educational point of view it is a masterpiece. The underlying principle is that of maximum results with minimum effort. In particular, here are the reasons why I recommend it to 2nd-3rd year piano students.
Easy to read. Other exercise collections correctly focus on reading. Burgmuller's Op. 100, on the other hand, is very easy to read, so the student can focus on expressiveness and interpretation.
Brevity. The exercises are short, one or two pages at most. Each exercise focuses on one or two techniques in particular, thus enabling you to acquire them more accurately and quickly.
Variety. The pieces are very varied, both technically, rhythmically and musically. You will encounter different tonalities, rhythms, techniques and you will learn a lot also from the point of view of interpretation. It is really impossible to get bored studying Burgmuller's Opus 100.
How is organized the video course Burgmuller op.100
The video course covers every exercise in an organized, step-by-step manner. You will begin studying the exercises with one hand at a time, playing along with my video tutorials.
Next you will put the two hands together, gradually increasing the speed of execution.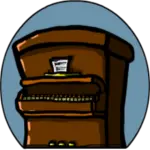 Burgmuller op. 100
Short, effective and fun exercises to improve reading, technique and interpretation.
€ 119,90
Perfect for third-year piano students
You improve reading, technique and interpretation skills
Unlimited access to 150 video lessons, step by step
For each exercise in the course you will get
The score with annotations: I point out the fingerings and the most difficult passages.
The video with the explanation of the exercise, where I will suggest you the way to overcome the different difficulties.
Four video tutorials to practice with, one hand at a time and at various speeds.
A section dedicated to your questions.
You will always be welcome to also write me on WhatsApp and send me your videos.
I follow your practice closely, step by step.
All the lessons from Burgmuller course op.100
First module
Exercise no.1, Ingenuity
Exercise no.2, Arabesque
Exercise no.3, Pastoral
Exercise no.4, Children's Meeting
Exercise on.5, Innocence
Exercise no.6, Progress
Exercise no.7, Limpid Stream
Exercise no.8, Graceful
Second module
Exercise no.9, The Hunt
Exercise no.10, Tender Flower
Exercise no.11, The Young Shepherdess
Exercise no.12, Farewell
Exercise no.13, Consolation
Exercise no.14, Styrian
Exercise no.15, Ballade
Exercise no.16, Gentle Plaint
Exercise no.17, Chattering Maiden
Third module
Exercise no.18, Discomfort
Exercise no.19, Ave Maria
Exercise no.20, Tarantella
Exercise no.21, Angel's Voices
Exercise no.22, Gondola Song
Exercise no.23, Returning Home
Exercise no.24, The Swallow
Exercise no.25, The Lady's Ride
About Me
Hello, my name is Leo Ravera, and I think that at every stage of study it is important to use the proper method so that you don't waste time and you always continue to improve.
Burgmuller's Opus 100 is always a highly appreciated arrival point for my students. After devoting the first two years of study to improving reading and hand independence, finally with this collection you can start playing really fun and inspiring pieces.
If you have purchased any of my other courses before, you know that I follow my students one by one, even at a distance. This is essential to really improve at the piano. I hope that together we can do a good job and you can improve your ability to play and interpret pieces of music, and also that you can have fun while studying these pieces.
If for some reason you feel that the course may not be right for you, write to me anytime and I will be happy to give you advice. We can also have a phone call so that you can tell me your story and I can indicate the most suitable course for you.
Looking forward to hearing from you!
This is what people who have tried my piano method say
Video lessons are a great invention...
When I resumed studying the piano (as a child I went to a teacher, now I'm 64) I immediately bought the Duvernoycourse because I was attracted by the second exercise dedicated to speed. It helped me to loosen up my fingers, to improve the independence of the two hands, to start following the tempo with the metronome.
I found the lessons very complete and clear, they actually helped me a lot and I am very satisfied. I recommend it to everyone, even to autodidacts like me because the video lessons are a great invention and can be reviewed whenever you want and then they are explained in a simple and clear way. Watching them again helps you to study the piece and to become familiar with it. Thank you for creating this site with these courses. Miry❤
Excellente course and technical support
I have started to approach the lessons of the courses I have purchased and I am very happy with the choice I made. Your style, diction, method and also the technical support are excellent. I will follow the lessons rigorously, not moving on to the next one without having learned them well.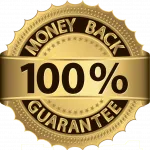 Money back guarantee
I am sure you will enjoy the video course, so I am offering you the chance to try it for a week. If you don't like the lessons you can ask for a full refund.