You learn to play the piano starting from scratch
A well-organized, step-by-step course that is also perfect for adults
Get instant access to all lessons, forever
Over seven hours of video tutorials, always accessible on your smartphone, computer, tablet or smart TV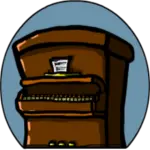 Beyer part 1
The first part of the course is ideal for starting to play the piano gradually and without effort.
€ 59,90
Perfect for beginners
An inexpensive way to try the course
Unlimited access to lessons 1-34, for ever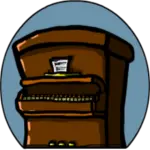 Beyer part 2
In the second part of the Beyer op.101 course, the hands move to different areas of the instrument and you learn to read the bass clef.
€ 59,90
Proceed with piano study
Unlimited access to lessons 35-67, for ever
Over two hours of video tutorials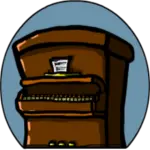 Beyer part 3
In the third part of the course you learn the main scales, you play arpeggios and sixteenth notes. The exercises are more advanced and more fun.
€ 59,90
You study the most difficult pieces from Beyer op.101
Unlimited access to lessons 68-117, forever
Over 4 hours of video tutorials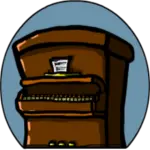 Beyer full course
The right course to start playing the piano, also good for adults. The exercises are short and gradual, to improve step by step.
€ 149,90
The most convenient
You learn to play the piano from scratch
Immediate access to all lessons, forever
You save €30, it's the cheapest solution
Edmondo

I had never studied piano before, before I bought the course I tried taking courses online, but after a few lessons I got lost and tired right away because they were unclear to me, then I tried the free lessons and was convinced.

They are very well done, the teacher explains very well, clearly and calmly even the tone of voice I find very reassuring. It relaxes me to take the video lessons.

Already from the first lessons I understood several things that before I had not understood even by reading books for beginning. I recommend it because it is well done, structured well, explains in a clear and understandable way and easy to follow, also the website is very well done.
---
Before starting the course, I had never even put my hands on a keyboard. Of the video courses I have had a chance to evaluate in the web world, this is the only one that does not promise miracles or results in a few weeks. I am convinced that learning the difficult art of piano takes time and perseverance, I appreciated the honesty.

I have made more progress than I expected, even though I have just started. The lessons are clear and progressive in difficulty, so you are able, at the end of each one, to appreciate the progress you have made. I would recommend them because the results are consistent and tangible, lesson after lesson.

Davide C.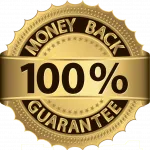 Money back guarantee
I am sure you will enjoy the video course, so I am offering you the chance to try it for a week. If you don't like the lessons you can ask for a full refund.