Great for starting to play jazz and learning to improvise
Over 30 progressive exercises on 12 famous jazz standards
Unlimited access to the course, forever
View the lessons on any device: smartphone, computer, tablet or smart TV
I decided to try the video course because I like Leo's approach to music in general and his helpfulness. So far, I have found the lessons useful. They give you the idea that improvisation can't just be instinct (at least for us "normal" people).

I am integrating improvisation lessons with the harmony course. I just started the second level. I am also learning to follow the rhythm well. If I sometimes get lost, I can then find myself with some ease. Also be aware that to improvise you need to study, study and study, practice hours and hours. Unless you are born with great musical talents….

Massimo Guerrini
---
In the past I have never studied improvisation in a serious way. I tried to do something being guided by jazz texts and manuals, then I decided to try the course because I was attracted by the extreme clarity for how it was set up and the fact that I can understand the concepts and content.

I have managed to play by heart up to the fourth piece and for me it is already an achievement, I can easily play on the harmonic pattern , I can understand and play all the exercises and even touch on some small improvisations.

Roberto
---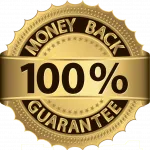 Money back guarantee
I am sure you will enjoy the video course, so I am offering you the chance to try it for a week. If you don't like the lessons you can ask for a full refund.
---
We protect your orders
You can also pay for courses by bank transfer, PayPal and Revolut. Write to me to request it.
---
We protect your orders