A course for third-year piano students
Carl Czerny's Opus 299 is my favourite technique book. I've played it and re-played it a lot over the years, and whenever I return to my studies after a break I like to repeat it from top to bottom. I know it well and can say that it is the perfect course for third year piano.
Why is Czerny's op. 299 so special?
Carl Czerny was passionate about the piano. Many composers use the piano as an instrument to compose music, but Czerny loved the piano keyboard and he experimented with all possible techniques.
Czerny was a great teacher and knew how to guide his pupils on the shortest path to overcome various difficulties. For this reason, his opus 299 has three merits that are truly fundamental for a technique book:
It is orderly. The difficulty of the exercises increases gradually, one step at a time.
It is concise. The exercises are short and address the various techniques effectively.
It is entertaining. Carl Czerny teaches us to move the hands in many different ways and helps us to develop agility and strength.
The structure of the Czerny op.299 video course
The video course is inspired by the philosophy of Carl Czerny, since it is simple and gradual. You will start studying the exercises one hand at a time, playing along with my video tutorials.
You will then put the two hands together, following the metronome tracks I have prepared especially for the course. The speed will increase little by little.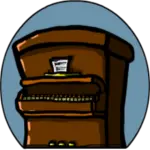 Czerny op. 299
A neat, concise and entertaining technique book for moving hands in many different ways to develop agility and strength.
€ 119,90
Perfect for third year piano students
Learn the most advanced piano technique
Unlimited access to 52 video lessons and over seven hours of video tutorials
For each exercise in the course you will get
The score with notations: the fingerings and an explanation of the more difficult passages
The video with the explanation of the exercise, where I show you the hand gestures and show you the way to overcome the new difficulties.
Four video tutorials to practice with, with separate hands and at different speeds.
A section dedicated to your questions.
You will always be able to write me on WhatsApp and send me your videos.
All the lessons of the Czerny op.299 course
First module
Exercise n.1 Scales, right hand
Exercise n.2 Scales, left hand
Exercise n.3 Arpeggio technique
Exercise n.4 Five-finger technique, a study of agility
Exercise n.5 A study of scales in parallel motion
Exercise n.6 Wrist rotation
Exercise n.7 Wrist rotation to play arpeggios
Exercise n.8 Chromaric scale
Exercise n.9 Five finger technique and scales
Second module
Exercise n.10 Broken chords accompaniment
Exercise n.11 A study of agility with broken thirds
Exercise n.12 Chords arpeggio in parallel motion
Exercise n.13 Rise and fall, a study on broken octaves
Exercise n.14 Wrist rotation and thumb pass
Third module
Exercise n.15 Chromatic scale
Exercise n.16 Broken thirds and wrist rotation
Exercise n.17 Bichords and held notes
Exercise n.18 Five finger technique
Exercise n.19 Arpeggios and thumb pass
Exercise n.20 Octaves in parallel motion
About me
Hi, my name is Leo Ravera and I think that in every phase of study it is important to use the right method, so that you don't waste time and you continue to improve.
Some books are never missing on my piano: Czerny's Opus 299 is one of them. Over the years, I have studied this exercise book at least ten times. When I return to my studies after a period of inactivity, playing the exercises from Opus 299 is always very useful and fun.
Even though I have already played them many times, they always make me want to practice again and keep on studying. Carl Czerny was passionate about the piano keyboard and you can hear this enthusiasm in his exercises. When playing op.299, studying technique is not a burden, but a pleasure.
If you have purchased any of my other courses, you know that I follow my students one by one, even from a distance. This is very important for studying technique, so I hope we can do a good job and you can improve your technique, and have fun.
If for some reason you feel that the course may not be right for you, write to me anytime and I will be happy to give you advice. We can also have a phone call so that you can tell me your story and I can indicate the most suitable course for you.
I look forward to hearing from you!
This is what people who have tried my piano method say
Video lessons are a great invention...
When I resumed studying the piano (as a child I went to a teacher, now I'm 64) I immediately bought the Duvernoycourse because I was attracted by the second exercise dedicated to speed. It helped me to loosen up my fingers, to improve the independence of the two hands, to start following the tempo with the metronome.
I found the lessons very complete and clear, they actually helped me a lot and I am very satisfied. I recommend it to everyone, even to autodidacts like me because the video lessons are a great invention and can be reviewed whenever you want and then they are explained in a simple and clear way. Watching them again helps you to study the piece and to become familiar with it. Thank you for creating this site with these courses. Miry❤
Excellente course and technical support
I have started to approach the lessons of the courses I have purchased and I am very happy with the choice I made. Your style, diction, method and also the technical support are excellent. I will follow the lessons rigorously, not moving on to the next one without having learned them well.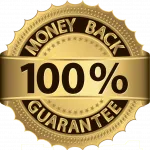 Money back guarantee
I am sure you will enjoy the video course, so I am offering you the chance to try it for a week. If you don't like the lessons you can ask for a full refund.