After dozens and dozens of requests from my students, the third part of the jazz harmony course is finally online. The third volume of the jazz harmony video course is dedicated to the most advanced concepts needed to understand and play jazz standards: modal scales, upper harmony and tensions, 9th, 11th and 13th dominant chords, scales for improvisation.
Watch the video to learn more about the advanced jazz harmony course
How to learn a jazz standard
First you will learn to analyse a jazz standard or song, to understand what happens in the harmony of the piece. This way you will be able to recognise modulations which are very important for accompanying or improvising in a piece.
You will then discover and learn the chords used in jazz: altered chord, dominant lydian chord, phrygian chord and many others. These mysterious terms will become clear, you will understand what they are, what they are used for and how to play them.
Finally, you will discover how to use scales in jazz: diminished scales, altered scales, modal scales and all the more complex scales used in improvisation.
Some images from the jazz harmony course – part 3
We analyse authentic jazz pieces
In the advanced jazz harmony course all theory is explained with concrete examples from the jazz repertoire. Here are some of the pieces we have studied:
All Of Me (Simmons)
All the Things You Are (Jerome Kern)
Autumn Leaves (Josep Kosma)
Basin Street Blues (Louis Armstrong)
Blue Bossa (Kenny Dorham)
But Not For Me (George Gershwin)
Fly Me to the Moon (Frank Sinatra)
Gian Steps (John Coltrane)
I'm a Fool to Want You (Chet Baker)
I Remember Clifford (Benny Golson)
I've Got You Under My Skin (Cole Porter)
Lady Bird (Tadd Dameron)
Line For Lions (Gerry Mulligan)
Little Sunflower (Freddie Hubbard)
Lush Life (Billy Strayhorn)
Maiden Voyage (Herbie Hancock)
Mood Indigo (Duke Ellington)
My Funny Valentine (Sarah Vaughan)
Night and Day (Cole Porter)
One Note Samba (Antonio Carlos Jobim)
Oye Como Va (Carlos Santana)
So What (Miles Davis)
Speak No Evil (Wayne Shorter)
Star Dust (Hoagy Charmichael)
The Girl From Ipanema (Antonio Carlos Jobim)
The Shadow Of Your Smile (Johnny Mandel)
Time Remembered (Bill Evans)
Tune Up (Miles Davis)
Our examples consider jazz, pop, songwriting, bossa nova. To understand how harmonic progressions work in different musical genres.
Is the jazz harmony course too advanced for you?
Discover the previous modules and start learning functional harmony from scratch. The course is divided into three parts, here is what the first two modules contain.
Harmony video course, part one
The first part of the jazz harmony video course is designed to help you learn how chords work and to play the modern pop rock and jazz repertoire. The jazz harmony video lessons cover the most important topics with practical examples on the piano, exercises, lesson plans and in-depth information. You will learn harmony in a gradual and fun way.
Course contents
Harmony Course – Basic Level
With ten progressive video lessons, you'll learn the basic concepts of functional harmony: the major scale, triad chords, inversions, cadences, up to the most common harmonic progressions used in hundreds of songs. You'll learn how the simplest songs work and how to play songs using chords symbols.
You will learn how to form the major scale in all keys and how to derive triad chords from the scale: major, minor, diminished and augmented triads. You will then learn chord inversions and the circle of fifths.
You will learn about cadences, the simplest and most basic harmonic progressions. You will see how chords combine to form cadences and how to use chords correctly and effectively.
After the cadences, you will discover the most common harmonic progressions, used in hundreds of songs.
Each video lesson is supported by a number of practical examples, in-depth analyses, learning sheets and exercises to download in .pdf format.
Harmony course – Intermediate level
The second part of the jazz harmony course introduces the seventh chords and the different types of four-voice chords: sixth chords, minor sixth chords, slash chords, 7sus4 chords, diminished chords. You will learn the harmony of minor scales and symmetrical scales: hexatonic scale, diminished scale, chromatic scale. With these harmony lessons you will prepare yourself to study the more advanced concepts of functional harmony, especially jazz voicing and improvisation.
Imparerai ad armonizzare la scala maggiore per ricavare gli accordi di settima: accordi maj7, 7, m7 e accordo semi-diminuito
You will learn about minor scales and rock/blues cadence
You will solve your doubts about the many types of chords used in modern music: 6th chords, slash chords, 7sus4 chords, add2 chords
You will discover the minor cadence and the first pieces from the jazz repertoire.
At the end of the course we will introduce more advanced concepts such as symmetrical scales: chromatic scale, hexatonic scale, octophonic diminished scales.
What is the harmony video course for?
To know the basic principles of functional harmony and music in general
To understand how most songs work, so that you can play them effortlessly
To learn to play modern music starting with chords symbols
To lay the foundations for more advanced harmony study
A jazz harmony course for studying music in an effective and exciting way
Jazz harmony vol.1 and 2
20 video tutorials for over two hours of teaching
400 slides to clearly explain all topics
60 exercises to check your progress, step by step
Piano examples from authentic pieces
In-depth tutorials, exercises and .pdf materials to download
Unlimited support: write to me with your questions
Jazz harmony vol.3
20 video tutorials for over seven hours of lessons
All jazz scales and chords explained clearly and comprehensively
Numerous exercises to check your progress, step by step
Piano examples and analysis of the great jazz classics, to understand how they work and which scales to use for improvisation
In-depth information, exercises and .pdf downloads
Unlimited support: write me via email or whatsapp and I will always answer your questions
Buy the harmony course that's right for you
Harmony course part 1
€ 69.90
Harmony course part 2
€ 69.90
Harmony course part 3
€ 119.90
About me
Hello, my name is Leo Ravera and I am a lucky person, music is my great passion and has become my profession.
Studying harmony means understanding how music works and how songs are composed. My harmony course is therefore about getting inside the music, understanding its mechanisms and learning to play better, more confidently and more consciously.
If you've always thought that studying harmony was too difficult for you, now is the time to change your mind and put yourself to the test. Studying harmony is fun and will make you play better, I have no doubt about that.
If you would like to ask me any questions about the course or explain what difficulties you have encountered so far, please write to me. I look forward to hearing from you!
How harmony video lessons work
Each video lesson opens with a thorough explanation of each new topic, followed by practical examples on the piano and examples taken from authentic pieces, so that you can immediately hear and understand how theory becomes practice. The lesson concludes with a series of exercises and is accompanied by further information: more exercises, links to other content, learning sheets. If you have any doubts or questions, you can always ask for clarification in the comments to the lesson, or write to me privately. I will always be happy to help you.
The difference between classical harmony and functional harmony
European classical music brought to its peak a vertical, primarily harmonic conception of music. Over the centuries, the orchestra has expanded to include more than a hundred elements. Classical harmony is a fascinating and very demanding discipline that requires years of study. The classical composer studies the work of the great masters and learns to write for the entire orchestra.
In jazz, pop and rock music we have a simpler and more limited approach to harmony, based mainly on chords and how they are linked to create harmonic progressions. This is why we talk about functional harmony. The modern musician has to learn to play using chord symbols, also for improvising. In order to be versatile and quick he must know the most common harmonic progressions.
---
Lesson 1 The major scale, the chromatic scale. Tone and semitone intervals
Lesson 2How to form the major scale in all twelve keys. The circle of fifths
Lesson 3 Harmonization of the major scale: major and minor chords
Lesson 4 Diminished chord, augmented chord. Four different types of triad chord.
Lesson 5 How to form and remember triad chords in all keys. The photographic negative system
Lesson 6 Hot chord inversions work
Lesson 7 Harmonic progressions, part 1. Hot to link chords using inversions. The voice leading theory.
Lesson 8 The dominant chord and the perfect V I cadence
Lesson 9 Imperfect cadence, deceptive cadence, plagal cadence and suspended cadence
Lesson 10 Harmonic progressions, part 2. Four-chords famous progressions.
---
Lesson 1 Harmonization of the major scale and seventh chords
Lesson 2 The natural minor scale and the rock/blues cadence
Lesson 3 Harmonization of the natural minor scale
Lesson 4 Interval theory
Lesson 5 Harmonization of the harmonic minor scale
Lesson 6 The melodic minor scale and the parallel scale
Lesson 7 Review of the chords found on the major and harmonic minor scale
Lesson 8 Sixth chords, slash chords, 7sus4 chords, add2 chords
Lesson 9 The minor cadence, examples from the jazz repertoire
Lesson 10 Symmetrical scales: chromatic scale, hexatonic scale, octophonic diminished scales
---
Lesson 1 Tonal areas: tonic area, dominant area and subdominant area
Lesson 2 The modulation
Lesson 3 Backdoor cadence and Ellington cadence
Lesson 4 Secondary dominants
Lesson 5 Tritone substitution
Lesson 6 Modal interchange
Lesson 7 dim7 chord in modulation and as a passing chord
Lesson 8 Superior harmony: tensions, 9th,11th,13th chords
Lesson 9 9/13 chord, hexatonic scale and 7#5 chord
Lesson 10 7b9 chord and 7b9sus chord
Lesson 11 7#11 chord and lydian dominant scale
Lesson 12 Altered chord and superlocrian scale
Lesson 13 13b9 chord and semitone-tone diminished scale
Lesson 14 Dominant chords and scales for improvisation
Lesson 15 Modal scales, the 7 modes of the major scale
Lesson 16 Dorian mode and So What chord
Lesson 17 Phrygian chord and scale
Lesson 18 Lydian scale
Lesson 19 Mixolydian mode
Lesson 20 Non-functional harmony
---
Here's what people who have already bought my harmony course think
I'm having a lot of fun...
I'm really enjoying the harmony course but above all it makes concepts clear to me that I heard in my ear but didn't know how to relate to each other.
Thank you very much for your quick support... A great added value compared to many other courses!
Leo is able to transmit knowledge in a clear and orderly manner
I have just finished studying the second part of the Harmony course. I would like to congratulate you on your extraordinary ability to transfer knowledge in a clear and orderly manner. I will now tackle the third part of the course. Kind regards.
Clarifying harmonic progressions and substitutions
I had studied harmony very badly, in a very confused way, I bought the course for its clarity! For me, as a novice in jazz improvisation, it is important to understand the harmonic patterns and basic harmonic substitutions! I have established a solid foundation! Now I know how to read the most popular standards, the first and simplest ones. Now I feel like they have no secrets anymore!
I recommend it to everyone, from beginners to professionals! Revisiting your footsteps helps you remember the basics of harmony and refreshes your ideas, especially when the person explaining it to you is an excellent pianist! I play saxophone, and I discovered for example the rules of higher harmony that I didn't know at all !!!! Superb!!!!
I'm eager to learn!
Unfortunately, at the music school I attend, there was no harmony course dedicated to the over-50s! But at my age, I'm keen to learn! I clearly learned all the topics in the course. Especially the part related to cadences. I'm already recommending it, because I liked the clarity with which all topics are explained, even those apparently more difficult!
A clear and systematic approach
I had never studied harmony seriously before, the course has a clear and systematic approach which is particularly impressive and inviting. I particularly appreciated the notion of photo-negatives for rapidly finding triads in all tonalities. I'm doing the exercises on voice leading, at last, I'm beginning to gain some awareness of the tension-resolution relationships in the terms of the various cadences. Anyone who wants to (re)approach the study of harmony in a perfectly organised way might find it useful. Moreover, Leo is kind and helpful, ready to assist you with any clarifications.
I learned musical harmony at last!
I studied harmony at a music Conservatory, but decided to buy the course because of the simplicity of the first lesson. By following the video lessons I learned musical harmony at last! I appreciated the clear exposition and the support offered. I recommend the course to all those who want to grasp the deep meaning of music, whether they are instrumentalists or simple "listeners".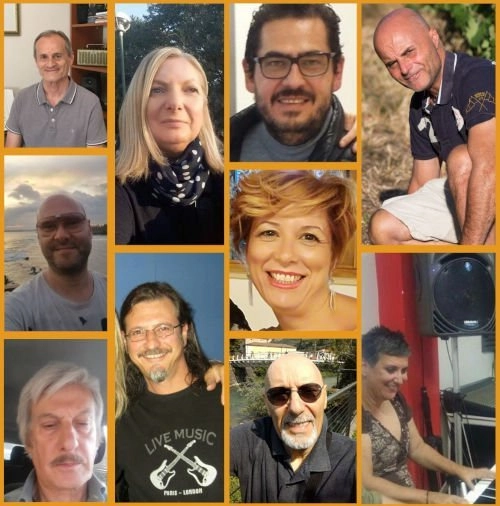 Read all the reviews and watch the videos from people who have tried my courses or my online piano lessons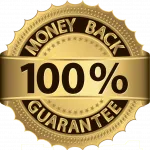 Money back guarantee
I am sure you will enjoy the video course, so I am offering you the chance to try it for a week. If you don't like the lessons you can ask for a full refund.