Learn to read music
Learning to read music has never been easier
The Jazz Solfeggio Course is a method of learning to read music dedicated to the modern musician. The course consists of 80 progressive exercises in the treble clef, taken from authentic pieces of the jazz, blues and rock repertoire.
How does the jazz solfeggio course work?
The Jazz Solfeggio Video Course is an effective tool for learning to read music. Each video lesson deals with an exercise, which is explained by looking at the score, with instructions on how to overcome the most difficult passages. You will learn how to tackle the different difficulties and at the end of the lesson you can perform the exercise together with the video.
In the first part of the course (exercises 1-25) you will learn to read musical values: semibreve, minim, quarter note. The solfeggios start with step-notes movements, that you will read music by jumps of third, fourth and fifth. You will then learn about ties and leger line notes.
In the second part (26-45) you will study the eighth notes. The dotted quarter and the quarter triplet will then be introduced. All exercises are inspired by authentic pieces from the jazz repertoire.
In the third and final part (46-80) you will practice syncopation, eighth note triplets on two movements, semiquavers, compound time, 2/4 time and cut time. You will practice the following musical styles: jazz, bossa nova, funky, blues, gospel, ragtime, samba, Caribbean rhythms.
Classic Solfeggio
The music of classical composers comes to us through the score, which is why a classical musician develops good reading skills early on. However, the rhythms of modern and jazz music present different difficulties to those of European music, and a course in jazz solfege can help you get to know them better.
Jazz Solfeggio
For the jazz, pop and rock musician, the score is not the primary learning tool. The main source is not a book but a record. However, music reading is an indispensable tool, especially for playing with others. If you are a modern musician, the jazz solfeggio course will improve your reading skills.
A gradual and structured approach for learning how to read music easily
Discover the staff step by step. At first just five notes (C – G), then progressively the whole staff, and then the notes above and below the staff. In this way you can learn the position of the notes on the staff in an easy and progressive way.
The Jazz Solfeggio Course accompanies you in the discovery of different musical values. The various figures are introduced one by one, combining them into rhythms of increasing difficulty. Figures of rest, dots, ties, irregular groups and compound tempos are also progressively introduced.
You will explores different rhythms and styles: rock, funky, jazz, bossa nova, blues, gospel, Caribbean rhythms. Each music has its own specific characteristics, which are addressed throughout the book.
Authentic pieces from the jazz repertoire become perfect tools for learning to read music while keeping in touch with the reality of modern music.
About me
Hi, my name is Leo Ravera and I've always found solfeggio very entertaining. The music notation system is very old and ingenious, it is based on simple mathematical rules but it is also very creative and fascinating.
For many centuries, the staff was the only system for recording music. Any music lover should be able to read music at least a little, especially because learning is easy and fun.
Don't you think so? The first lessons of my course are free, try them and I'm sure you'll want to go on and learn to read the score.
If you need help I will always be by your side to answer questions and help you overcome difficulties along the way. Write to me if you would like more information about the Jazz Solfeggio course. I hope to hear from you!

Here's what people who have tried the Jazz Solfeggio course say
A valuable aid for beginners
I bought the course because I decided to join my local band and I needed to read music. I had never studied solfege before. I have made a lot of progress, I can now read music quite well and play the notes in the right time. For beginners like me it's really a precious help. Thanks Leo
It works!
I had been taking lessons sporadically, to no avail. Now I can read the notes in the treble clef at a glance, thanks to the just-completed first part of the jazz solfeggio course. I just want to say one thing: It works! It's very well explained and invites you to go further. You just have to be consistent and practice half an hour a day.
I immediately got improvements
I studied guitar as an autodidact but I had a lot of problems with reading. The video course is very well explained and, even though I just started, I immediately improved. I recommend it to all those who do not want to spend huge amounts of money for a private teacher, considering the hassle of going to lessons.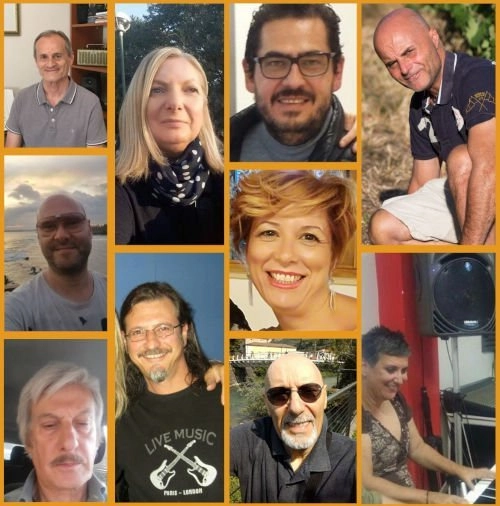 Read all the reviews and watch the videos from people who have tried my courses or my online piano lessons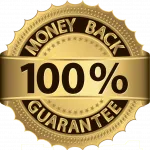 Money back guarantee
I am sure you will enjoy the video course, so I am offering you the chance to try it for a week. If you don't like the lessons you can ask for a full refund.