Do you study piano but the exercises bore you? Do you want to play more challenging pieces?
Béla Bartok's Mikrokosmos is the right course for you
Watch the video and find out why I decided to make a video course on Bartok's Mikrokosmos
An alternative method to improve at the piano
For those who are learning to play the piano, a good exercise book is essential. After trying many different methods, for my students I chose Beyer's Opus 101, a great classic of piano teaching. It is an outstanding book for its effectiveness; it is comprehensive and progressive.
However, some students have difficulty working on only one book and have the desire to study other pieces. Béla Bartok's Mikrokosmos is definitely a good choice; it is a modern and interesting book written by a great musician and teacher.
With the first volume of Mikrokosmos you will improve your music reading, polish your sound quality, and play pieces that are interesting and beautiful to listen to. Mikrokosmos vol.1 consists of 36 progressive exercises.
They are all easy pieces, and some are very modern and well suited even to those with sophisticated ears or who love jazz music. So let's see what are the pros and cons of Béla Bartok's Mikrokosmos, in the perspective of a novice who is at the beginning of piano studies
It is the right course for you if you…
You have already studied piano for more than six months on a traditional method and want to vary your studies a bitSai già leggere la chiave di basso oppure vuoi imparare a farlo
You want to get better at reading the bass clef
You like modern music, jazz, and more modern classical music, even music that contains some dissonance
You like to play many different things without limiting yourself to one piano method
Here's what you'll learn by studying Béla Bartok's Mikrokosmos
Béla Bartok's Mikrokosmos is not an organic method like Beyer op.101 or other beginner methods; it does not cover all aspects of piano technique but it does address some of them really well.
In particular, by studying the Mikrokosmos you will learn to use phrase slurs and play more melodically with the left hand as well. You will especially practice the independence of your hands, which is essential for playing the piano.
You will also improve in bass clef reading and in reading sheet music in general.
Some images from the video course
Buy the video course Mikrokosmos vol.1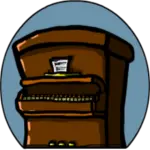 Mikrokosmos vol.1
With Mikrokosmos you will improve your music reading, improve sound quality and play interesting pieces.
€ 89,90
The exercises are brief and effective
Improve hand independence
Unlimited access to 36 video lessons, forever
How does the video course work?
You will be able to download the book in .pdf format and view the 36 video lessons in which you will find:
The explanation of the exercise. I will show you what it contains, what the difficulties are, and the specific objectives of the exercise. I will explain the tempo, the musical directions, everything you need to understand before you start studying it.
The explanation is followed by a very slow first performance. All the tutorials you find on YouTube are too fast for someone who is just learning to play the piano! That is why I will perform the exercise very slowly: you will be able to see the keyboard from above and get a good understanding of what the two hands are doing.
After the slow performance, I will give you more tips for studying the piece, talking about the hand gesture or other difficulties you may encounter.
At the end of each video tutorial, I will also play the exercise at the final tempo, the one indicated by Béla Bartok himself. In the video you will see two shots of the hands simultaneously, one from above and one from the side, so you can best understand how you should play.
About me
I have been teaching piano for over 30 years and have had students of all types and ages. This is why I have experimented with so many different teaching methods and so many exercise books.
Béla Bartok's Mikrokosmos is a fascinating book, and I often propose it to my more motivated and experienced students, or to those who are bored with working only on an exercise book as Beyer's Op. 101 can be.
My mission is to teach music to anyone who is passionate about it; in my video lessons I always try to explain why an exercise is done a certain way, what the difficulties are, and what the goals are.
Those who buy my video courses always have my assistance, I will be happy to answer your messages. If you need a hand to overcome the first difficulties, count on my help.
Write to me for information about the video course or if you would like to try piano lessons via Skype. I look forward to hearing from you!

Here is what people who have tried the Duvernoy video course op. 176 say
Video lessons are a great invention...
When I resumed studying the piano (as a child I went to a teacher, now I'm 64) I immediately bought the Duvernoycourse because I was attracted by the second exercise dedicated to speed. It helped me to loosen up my fingers, to improve the independence of the two hands, to start following the tempo with the metronome.
I found the lessons very complete and clear, they actually helped me a lot and I am very satisfied. I recommend it to everyone, even to autodidacts like me because the video lessons are a great invention and can be reviewed whenever you want and then they are explained in a simple and clear way. Watching them again helps you to study the piece and to become familiar with it. Thank you for creating this site with these courses. Miry❤
Excellente course and technical support
I have started to approach the lessons of the courses I have purchased and I am very happy with the choice I made. Your style, diction, method and also the technical support are excellent. I will follow the lessons rigorously, not moving on to the next one without having learned them well.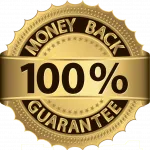 Money back guarantee
I am sure you will enjoy the video course, so I am offering you the chance to try it for a week. If you don't like the lessons you can ask for a full refund.