The Modern Piano Course is growing and evolving
I have added to the course a section dedicated to sheet music and tutorials for playing famous pop songs in a simplified version.. In particular, you will learn how to arrange a song to play it on solo piano. These songs are already available and I will add more over time.
Request your song, and I will prepare a customised score for you!
The Modern Piano Course Programme
It's the right course for you if:
You know how to play a few chords on the piano but do not feel confident in all tonalities
You want to learn how to play a melody along with the chords, instead of playing the chords with your left hand and the theme with your right hand
You want to recognise the most common harmonic progressions and be able to play lots of songs
You want to learn rhythmic patterns for accompaniment so that you will no longer play all songs in the same way
You want to test yourself by playing 9 famous songs together with a real singer, with the video-backing tracks
The Modern Piano Video Course
An effective method for playing the modern piano starting with chord symbols
The exercises are short and cover specific topics in a progressive manner

You learn to play in different keys and become familiar with the whole keyboard, not just the white keys

You play real songs and rhythmic patterns typical of pop, rock, reggae and other styles of music

You make real and lasting progress, from the very first lessons

A method to improve fastly, studying as a self-taught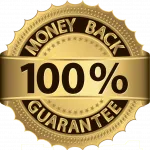 Money back guarantee
I am sure you will enjoy the video course, so I am offering you the chance to try it for a week. If you don't like the lessons you can ask for a full refund.