NEW! The improvisation course continues to get better
I have added two audio tracks to the lessons for practising at a slower tempo. You will now be able to practice each song at four different speeds so that you can gradually increase the speed. The exercises will be even easier and more effective.
How the improvisation course came about
When I started to study improvisation, I bought an exercise book and threw myself into it. After a few weeks, I hadn't achieved anything…
The reason for my failure? The book was not suitable for my level, the exercises were too difficult and I did not understand what I was playing. Because of this, I couldn't memorise them or make any progress.
As frequently happens to those who study on their own, I had started in the wrong way.
Getting started the right way
Following the advice of more experienced musicians, I started to play simple pieces and exercises within my reach. In particular, I started practising using backing tracks.
The best known are the Aebersold play alongs, which are often too fast, so I preferred to practice with Band in a Box, which allows you to create rudimentary backing tracks and slow down their speeds.
So, at last, I started to improve!
---
Some tips for learning to improvise
Learning to improvise is one of the most exciting and fun things to do when playing an instrument. Taking the first steps is not difficult if you do the proper exercises. To learn how to improvise, it is useful to start with the repertoire of standards, the great classics of jazz music.
Choose the most familiar pieces, the ones you have heard many times. First learn the theme, if possible by heart, then start practising improvisation with simple exercises based on the chords.
Forget the more complicated scales, at least for the time being! Practice every day, with patience. Work on the same piece for at least a week, and you will start to get results!
Practice your repertoire of jazz standards
Start with simple tunes you can handle
Learn the theme and chords by heart
Choose simple exercises based on chords
Work on the same piece for at least a week
By following these tips, I made a video course to play jazz standards and learn how to improvise.
Learn to improvise by playing the most famous pieces of the jazz repertoire: Take the A Train, Autumn Leaves, Summertime, I Got Rhythm, All of Me and many others. Each piece is accompanied by exercises, in progressive order of difficulty, and two accompanying videos that you can use to practice.
A clear and progressive video course
Easy and fun
Practical and concrete, you start playing jazz standards immediately
An innovative teaching approach: you learn the pieces by heart, while learning to improvise
Available for C concert, B♭ and E♭ instruments.
Purchase the jazz improvisation video course
Jazz Improvisation Course
€ 119.90
E' il corso giusto per te se…
Hai una conoscenza di base del tuo strumento ma non sai improvvisare
Cerchi un metodo di studio preciso ed efficace per imparare il repertorio jazz
Sai improvvisare in modo elementare ma vuoi migliorare
Vuoi imparare a improvvisare a casa tua, quando hai tempo e senza prendere lezioni regolari
About me
I started studying jazz improvisation as a self-taught student, playing on simple backing tracks created with 'Band in a box'. After graduating in classical piano, I devoted myself entirely to jazz piano and improvisation, studying jazz standards.
I realised almost immediately that I couldn't play the more difficult pieces straight away, so I started with simple pieces like All Of Me, Take the A Train, Satin Doll, Autumn Leaves.
In many years of teaching I have improved my method and learned that the most important thing for those who want to learn to improvise is to do the right exercises at the right time.
In my video course I have tried not to skip any steps, the exercises are gradual and designed for those who want to start improvising. If you have any questions about the course or I can help you in any way, write to me.
I hope you find my improvisation course useful and entertaining. If you want you can try the free trial lessons now. Be sure to let me know what you think afterwards!

Here's the opinion of those who have already bought the improvisation course
I finally understand the concepts and contents
In the past I have never studied improvisation in a serious way. I tried to do something by being guided by jazz texts and manuals, then I decided to try the course because I was attracted by the extreme clarity of how it was set up and the fact that I can understand the concepts and content.
I have managed to play up to the fourth piece by heart and for me it is already a success, I can easily play the same pieces on the harmonic base masterfully prepared by Linda, I can understand and play all the exercises proposed and I can play some small improvisations on the roots notes and the chords.
I am appreciating the clarity of exposition of the content and therefore I have hope that sooner or later I will get some good results.
Improvisation cannot be just instinct
I had never studied improvisation, I just improvised relying on chords and scales, but without any knowledge. I decided to try the video course because I like Leo's approach to music in general and his helpfulness. So far, I've found the lessons useful. They give you the idea that improvisation cannot be just instinct (at least for us "normal" people).
I am integrating my improvisation lessons with the harmony course. I just started the second level. I'm also learning to follow the rhythm well. If I sometimes get lost, I can easily find myself again. Be aware that to improvise you need to study, study and study, practise for hours and hours. Unless you are born with great musical talent...
What improvisation lessons consist of
Each improvisation lesson starts with an analysis of the chosen jazz standard: analysis of form, harmony and melody. In this way you can understand and learn what a jazz standard is like.
Each jazz standard is accompanied by the sheet music with the melody and chord symbols, in pdf format. There is also a second pdf file with only the chords, which you can use to learn the theme of the song by heart and to do the actual improvisation exercises.
Each improvisation lesson is accompanied by four original backing tracks (created by me) with bass, drums and piano accompaniment. In this way you practice improvising in time and play as the piece flows. The backing tracks have different speeds, so that you can start with the slower one.
In the first improvisation lesson you will learn some simple patterns and exercises to perform on the chords of the piece. As you progress through the course, the exercises become more and more difficult. Of course you can always apply the new exercises you have learned to the previous pieces. In this way the course will give you work for months, by the end of the course you will have really started to understand how jazz improvisation works and you will be able to improvise much better than before.
In the final lessons, you will be introduced to scales that are very important for playing jazz, such as the pentatonic scale, the blues scale and the bebop scale. Finally, if you follow the course in its entirety, you will develop a solid working method, and you will be able to tackle many more jazz songs and pieces while continuing to improve.
Jazz Improvisation Course
€ 119.90
Study the repertoire of jazz standards
To study jazz music and learn how to improvise, there is nothing better than using the repertoire of jazz standards, the same tunes that all the great jazz musicians have played. We use pieces by George Gershwin, Duke Ellington, Fats Waller, Jerome Kern, Tadd Dameron, Charlie Parker and other great masters who wrote unforgettable jazz standards.
You will learn to play twelve great jazz classics: Take the "A" Train, Autumn Leaves, Ain't Misbehavin', But Not For Me, East of the Sun, Summertime, All of Me, How High the Moon, All the Things You Are, I Got Rhythm, Billie's Bounce, Lady Bird. Twelve songs from different eras, from swing repertoire to bebop, to confront different styles and exercises.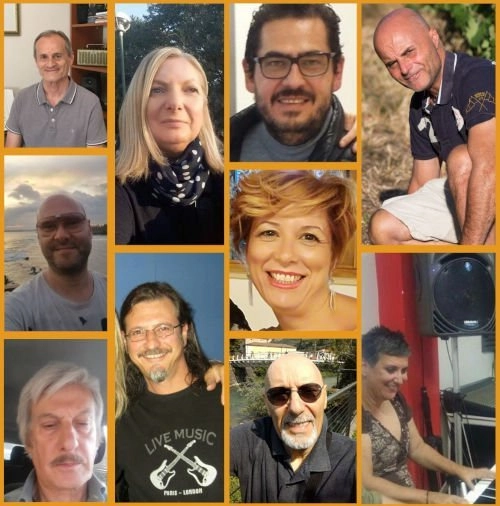 Read all the reviews and watch the videos from people who have tried my courses or my online piano lessons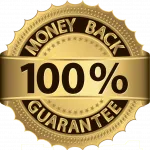 Money back guarantee
I am sure you will enjoy the video course, so I am offering you the chance to try it for a week. If you don't like the lessons you can ask for a full refund.