Get better at playing the piano with Duvernoy Op.176, a perfect course for second-year piano students
Duvernoy's Opus 176 is an excellent method to improve your piano technique, hand independence and general piano knowledge. Duvernoy's Opus 176 is ideal for those who are in their second year of study and already know elementary piano technique.
Why I chose Duvernoy op.176 for my second-year piano course
It is the natural continuation of your studies if you have completed the Beyer Op.101 video course.

You improve basic piano technique: scales, arpeggios, broken chords, whole chords

Explore more advanced techniques: rebated notes, finger change, rotation and rise-fall

It is an ideal method also for adults and for self-taught piano students.
How the video course on Duvernoy op.176 is structured
The video course on Duvernoy Op.176 consists of 25 video lessons and covers all the exercises in the volume. The video tutorials are accompanied by a short introduction with a list of the topics covered in each piece.
In the video lesson, each exercise is explained by examining the score and pointing out the new elements as we go along, so that you can improve your reading of the music and your knowledge of the piano.
Then I will show you the most difficult passages of the exercise and I will give you useful tips on how to deal with them. Finally the exercise is played in its entirety to give you an example of how to play it correctly.
A perfect method for the second year of piano studies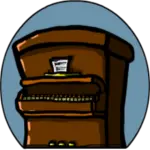 Duvernoy op. 176
An excellent method for improving piano technique, hand independence and piano playing in general
€ 89,90
It' s perfect if you have been playing for a while and want to improve
Unlimited access to 25 video lessons, for ever
All the lessons on your computer, smartphone and tablet
For each exercise in the course you will get
The exercises are short and tackle different technical principles one at a time.
You learn to play in different keys and become familiar with the whole keyboard, not just the white keys
The pieces are very lively and musical, the technique is at the service of the music and not vice versa
You will notice your progress immediately after the first exercises
The method allows you to improve even if you are self-taught student
The subject of the lessons
Part one
Exercise no.1 Five-finger technique, major scale, thumb pass
Exercise no.2 Legato technique, rhythmical doubling, change of clef
Exercise no.3 Slur, melody and accompaniment, arpeggio
Exercise no.4 The left hand plays the theme, chord inversions, 8va sign
Exercise no.5 Bichords, parallel motion
Exercise no.6 Alberti bass, accidentals
Exercise no.7 Broken chords, chromaticism, modulation
Exercise no.8 Change of finger, staccato and marcato, repeat sign Da Capo
Exercise no.9 Parallel motion and contrary motion, dynamic directions
Exercise no.10 Melody and accompaniment, accented notes, marcato
Exercise no.11 Four-voice arrangement, rise and fall of the hand
Exercise no.12 6/8 time, wrist rotation, embellishments: arpeggio
Part two
Exercise no.13 Scales, change of finger, slurred bichords in thirds motion
Exercise no.14 Broken accompaniment, scale by thirds and by contrary motion
Exercise no.15 Theme and accompaniment, dynamic directions
Exercise no.16 Held notes, chord divided between the two hands, upbeat phrase
Exercise no.17 Waltz tempo, rise and fall movement, staccato
Exercise no.18 Mino scale, slur, legato-staccato directions
Exercise no.19 double line played bu the same hand, change of finger on held note
Exercise no.20 Held notes, rebated notes, wrist rotation
Exercise no.21 Weight of the hand and falling on the keyboard
Exercise no.22 Broken meloddy, rise and fall movement
Exercise no.23 Arpeggio with 2nd finger pass, repeat sign Da Capo
Exercise no.24 Thirds, fifths and sixths intervals. Bounce movement
Exercise no.25 Rebated notes with change of fingers, percussive approach
About me
Hi, my name is Leo Ravera and I think that at every stage of study it is important to use the right method, so as not to waste time and to continue improving.
After you have learned the basics of the piano, you need to continue to improve both your reading skill and your technique, and to do this a good exercise book is a necessity.
Duvernoy's Opus 176 is the ideal method for the second year of piano. It is not too difficult but it covers many aspects of the instrument, for example arpeggios, which are often neglected during the first year and are essential not only for classical piano but also for playing modern music and songs.
My students are always enthusiastic about this method, not least because it is not too long and is varied in its content, so practising is not tiring and you can measure your progress as you go along. If you would like to understand more about how the video course on Duvernoy op.176 is structured, write to me and I will be happy to answer your questions. I look forward to hearing from you!
Here is what people who have tried the Duvernoy video course op. 176 say
Video lessons are a great invention...
When I resumed studying the piano (as a child I went to a teacher, now I'm 64) I immediately bought the Duvernoycourse because I was attracted by the second exercise dedicated to speed. It helped me to loosen up my fingers, to improve the independence of the two hands, to start following the tempo with the metronome.
I found the lessons very complete and clear, they actually helped me a lot and I am very satisfied. I recommend it to everyone, even to autodidacts like me because the video lessons are a great invention and can be reviewed whenever you want and then they are explained in a simple and clear way. Watching them again helps you to study the piece and to become familiar with it. Thank you for creating this site with these courses. Miry❤
Excellente course and technical support
I have started to approach the lessons of the courses I have purchased and I am very happy with the choice I made. Your style, diction, method and also the technical support are excellent. I will follow the lessons rigorously, not moving on to the next one without having learned them well.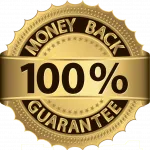 Money back guarantee
I am sure you will enjoy the video course, so I am offering you the chance to try it for a week. If you don't like the lessons you can ask for a full refund.